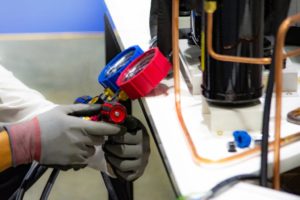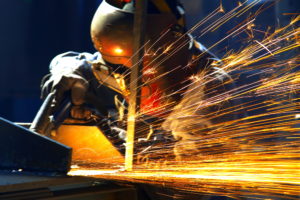 Pronto offers complete maintenance and installation services to fit your needs.
Your one-stop-shop, we're able to work with you in a full turnkey capacity. We have a full staff of electricians, plumbers, carpenters, refrigeration specialists, and welders serving the New York, New Jersey, and Connecticut area. Our extensive experience allows us to meet you onsite and quickly identify and solve your problem.
Among the following services, we also offer preventative maintenance services, 24-hour emergency services, on-site stainless steel welding, and free portable loaners.
Our Services Include:
Industrial Kitchen Equipment
We can answer all your repair, installation, and preventive maintenance concerns.
We repair just about everything in your kitchen:
Stainless Steel Welding
Refrigeration
Industrial / Scientific Refrigeration
We have a professional team capable of handling food and scientific applications.
Mortuary Sciences – Cadaver handling and storage, Autopsy stations, decontamination sinks, etc.
Pharmacies –  We have renovated hospital pharmacies to full stainless environments to make them ASHP compliant.
Medical Labs – Research & Development, Biosafety and Production Labs, we can follow your unique guidelines.
Custom Stainless Steel & Diamond Plate Fabrication
Custom knife lockers, bag dispensers, etc. The only limit is your imagination.
Line your walls with aluminum diamond plate or stainless steel.
Custom stainless steel solutions unique to your situation.
Industrial Kitchen Renovations
We possess the ability to remove and store equipment while the renovation occurs, then return and reinstall. Some of our renovations include:
Full Kitchen Equipment Installations
Walk-in Freezers / Coolers
Cook / Chill Prep and Retherm Units
Warehouse Storage, Trucking & Logistics
Insured, trained personnel to safely store your equipment until the time of transport. Typical projects for warehousing and storage include large and/or specialized equipment handling for various manufacturers across multiple industries.
Custom Equipment Rigging & Installation
We have moved bus stop shelters, smoking booths, transformers and large condensing units up to high roofs. Our highly trained and fully insured crew can safely move your expensive and delicate equipment.
Maintenance Contracts
A comprehensive MRO solution, we offer planned maintenance tailored to your needs. We can offer annual, biannual, quarterly, or monthly programs. Our services are also available on-demand as required. Our entire staff is Serv-Safe Certified – we understand your needs.
To learn more about these services and get started on your next project, request a quote today.